Man Carries Wooden Cross for Christ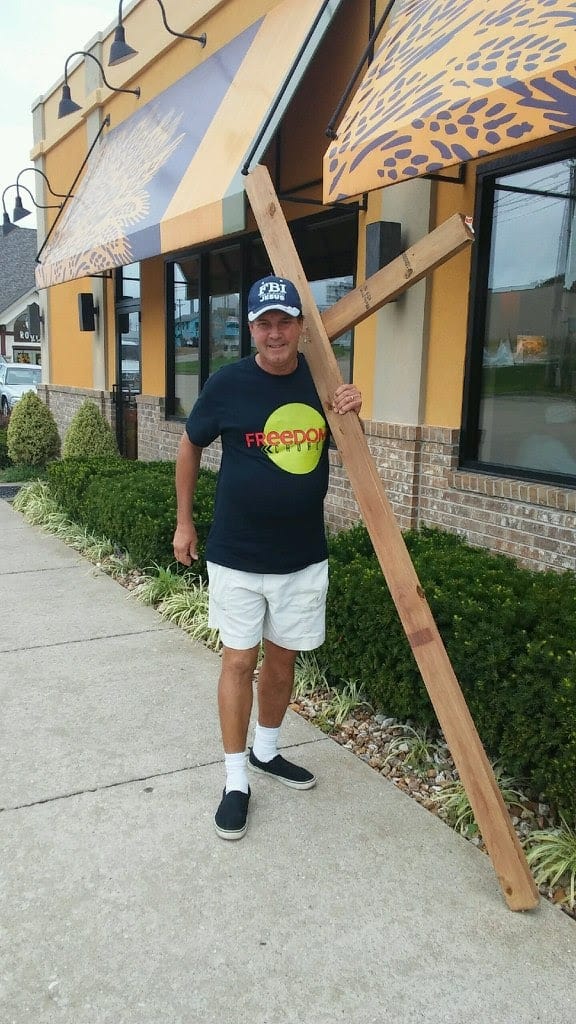 My Name is James Hodshon,
With Carry the Cross Ministries, for the past 15 years I have carried a wooden Cross through out the state of Missouri.
God has anointed me to share the gospel of Jesus Christ through the Cross and to share His love on the highways and roads of Missouri and beyond.
Many people have stopped to ask about the Cross and I get to speak to them about Jesus. I live in Lake Ozark Mo and get to speak a lot of churches about the Cross. Please keep me in prayer, God has me going to New York City in April and Chicago in July.
Thanks,
Yours in Christ,
James