PRAYER FOCUS: PROTECT WARRIOR RESCUERS OF OUR YOUTH!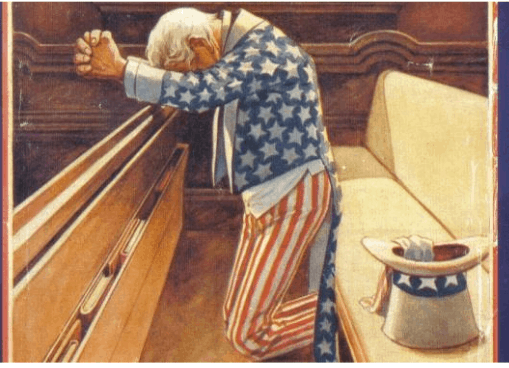 Listen to the Prayer Audio:
Heavenly Father,
We come boldly before Your Throne as we repent of any though, word or deed that has scarred our relationship with You!  We know we are forgiven and we are so grateful that we are washed clean by the Sacred Blood of Your Son, Yeshua!
As Your Warriors we come in humble submission to fulfill Your Will!  Protect us in these sacred moments with You!  Take us off the radar of the enemy and all the slaves that follow him.  Blind the eyes of the enemy from seeing who we are as Your Faithful Soldiers in Your Army.  Lord, destroy all the plans and plots of the enemy who is trying to stop us from our Mission that You have given us!  We are grateful to be under the Shadow of Your Wing.  Release warring Angels to help us in this war against the enemy as he tries to kill, steal and destroy our nation and all of the goodness we have done in spreading the Good News of Your Kingdom come through Yeshua, our Messiah!
Lord, today we intercede for the Gift of our youth.  Lord, we know that they are our future and fruit of our deeds here on earth.  In these moments of intercession we come against all of the enemy forces that are trying to destroy our youth and fool us to think that we cannot win.  But we will through You!
First of all Lord put a shield of protection around all of those who are called to rescue our children from the darkness that surrounds us all.
We thank You for the brave men and women and youth  who stand against abortion and stand to protect the new born as well!  Thank You for those who make us aware by their lives to show us how important life is in every unborn!  People like Coach Dave Daubenmire, Rusty Thomas, Alveda King, Father Frank Pavone and so many others and all of their helpers, whose names we may not know but they are a part of this army of street fighters for Life!  Touch those who are apart of Rescue America. The Natural Family Foundation and so many others who share in this  battle front.  Protect all expectant mothers and the children in their wombs with Your Mighty Hand!
Father we place a shield of protection around those who rescue the young from the evil of sex trafficking and the forms of sexual perversion like transgenderism, pedophilia, homosexuality and all the fake and false lifestyles that suck the very life and innocence of our Youth.  Give these brave rescuing men and women all the support and backing they need to fulfill this call on their lives.  Touch those who work with prostitutes and abandoned children on our streets like redlightchurch.org and so many others.  Protect these holy people whose sole mission is that our youth will know the love of Yeshua and to know what it is to be a member of the Family of God.
Father, we also intercede for all those who teach, instruct and guide our youth in to the Path of Your Peace.  Those who model the image of Yeshua and fight the culture and worldly ungodly attitude that denies Your Plan for us!  Protect groups like, Youth for Christ, Young Life, Youth with a mission and all those called and destined to help our youth.  Raise up even more of Your disciples who will fulfill the battle plan to protect and save our youth.
O Lord, protect all of these You have called to rescue and save what the enemy tries to steal and destroy.  Give them the means to accomplish this plan of Yours.  Bless them with Wisdom and revelation from Your Holy Spirit to see the world as You see it. Change our vision Lord!  Through Faith gives us sight like Your Eyes see!  Give us deeper love for our youth.
Father, we give You Glory, Honor, Praise and Thanksgiving for hearing and answering this prayer focus!  We know Lord we will see the prophetic words that have been spoken  over this generation of youth and those who are still to come. We pray this in Yeshua's name! Amen!