Conference Call
We gather together on a weekly conference call to pray for our nation. We seek God's face in these times of turmoil to show that there are yet righteous men and women in this country. We are not going the way of Sodom, where God could not find 10 Righteous. There are 10 righteous and we number among them!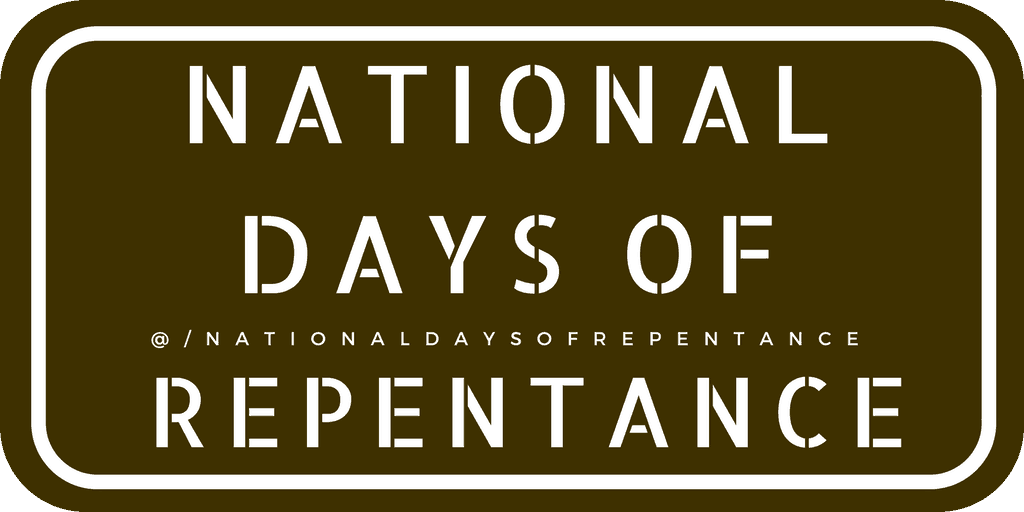 Heavenly Father,
On this day of repentance we seek Your special protection to keep us off the enemy's radar and bring confusion into the enemy's camp so that through exposure of their evil practices there will be Light to blind their eyes. Let this Light so expose the enemy's evil practice of shedding innocent blood in secret places such as caves, hidden chambers in their homes, buildings and underground in tunnels and other caverns.
read more
Heavenly Father,
We are here in Your Presence grateful for this sacred time together! We know You listen to us and we are here to hear what is on Your Heart at this time. Father we seek Your protection during this time that we may be off the enemy's radar and that nothing will interfere during this time. No distractions,noise or circumstances can keep us from listening to Your Words and filling hearts in this moment.
read more
Heavenly Father,
We come to you with humble, contrite hearts and an attitude of repentance for all we have done that has cause disunity in Your Family! We know You as a Father that is filled with Mercy and Forgiveness and at the same moment filled with Righteous Anger toward us sinful as we may be. Because of our Faith and Love for Your Son, Yeshua we are Your chosen members of Your Kingdom Family. We look to You, Lord, for protection and guidance in our war with the enemy. Release Your Holy Angels to defend us in this war that is raging. Keep us off the enemy's radar and scramble the enemy's hearing and seeing! Give us Wisdom as Your Army moves forward to spread the Kingdom through the earth!
read more
Campaign Update April 29, 2018 Dear Friends, In a recent video, Greg Hunter interviewed former CIA operative and whistleblower Kevin Shipp. Shipp stated "There is essentially a civil war involving parts of senior management and upper parts of our...
read more
Heavenly Father,
We come to You in this moment to be under the Shadow of Your Wing to be protected from the radar of the enemy and all his evil plots and plans to stop us from going forward. Father, You are faithful and true, You have told us that You will never leave us or forsake us. Here we are trusting Your Word knowing that no weapon formed against us can conquer us because Your Son, Yeshua has already assured us of victory even in the moments when we feel weakest and overwhelmed. You already have a Battle Plan and we are to go and fulfill it!
read more
Listen to the Prayer Audio:   Heavenly Father, We come to You as Your children of the Light!  Through Your Strong Arm shield us from the enemy and all his evil tactics and plans to kill, steal and destroy us.  Lord, keep us off his radar and blind and mute...
read more
Heavenly Father,
Again we come to You with humble, contrite hearts! Protect us, Father with release of Your Heavenly Host who will crush the enemy and all of his forces! Lord, keep us off the enemy's radar and keep us hidden so that he does not the plans You have for us. Keep the enemy distracted with those things that do matter to You! Keep us focused on the battle plan You have for us. Keep Hope alive in us as we march into new territory today as we kick the devil's butt! Now let Your banner wave above us to show You are our King of Kings and Lord of lords.
read more
Heavenly Father,
Open our mouths to proclaim Your Praise! As Your children put us under the protection of the Shadow of Your Wings so that we are off the enemy's radar and protected from any interference or conditions of negativity from his camp. Place Warrior angels at our side to deliver us in this day of battle. Let Your Light shine on our path as we battle to take back all that was lost or stolen by the enemy and to move into new territory to expand Your Kingdom here in our nation and around the world. Thank You, Father for letting Your sacred Plan unfold for us each day!
read more