Connecting With Your Messianic Roots Prayer Call
Strike Force of Prayer is proud to host a new prayer and educational forum, Connecting With Your Messianic Roots!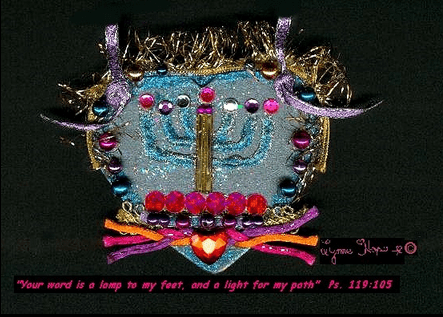 This new prayer forum is designed for those who want to connect with their Messianic Roots by learning how to pray in a Messianic Way, linking their Jewish Roots to their Christian Faith.  Those attending will experience Messianic praise and worship, and Sabbath prayer teachings on topics such as the Jewish Holy days, how and when to use the Shofar, and the origin and use of the Tallit and the Mezuzah.  Additionally, Hebraic and originally inspired music by the Holy Spirit will also be shared.
The new Connecting With Your Messianic Roots Prayer Call will be facilitated by Lynne-Hope Ornoff from Messiah's Heart, Hope To Pray and Time To Hope Ministries (http://timetohope.com/).  Lynne-Hope is an active member of Strike Force of Prayer and a Jewish believer in Yeshua the Messiah (Jesus Christ) and a descendant of Aaron the High Priest of Israel. Lynne-Hope's search for a special relationship with God the Father led her to discover the Hebrew scriptures (Tanakh) prophesied of the Messiah and fulfilled in the New Testament Covenant.
July 13 is the official launching of this new prayer call.  The prayer meeting's structure will follow the format below:
Praying for Protection

Opening Praise and Worship

Mini Shabbat Service

Teaching

Closing Prayer & Blessing
The logistics for joining the prayer call are:
Date: Saturdays

Time:  3:00 to 4:30 PM  (Eastern) and as the Holy Spirit Leads

Dial-In:  605-313-5847

Passcode:  819863#

Playback: 605-313-4108
The Connecting With Your Messianic Roots Prayer Call will introduce and expand your knowledge of your Christian-Jewish Roots with Yeshua.  It is an excellent opportunity to know Yeshua at a new, more intimate level.
Join us in celebrating this day the Lord has made to come together in one accord, Jew and Gentile, One in Messiah's Heart, at the official launching of this exciting new Shabbat Service.
Shalom
Michael Ortega
Leader, Strike Force of Prayer