BUT GOD… TESTIMONIES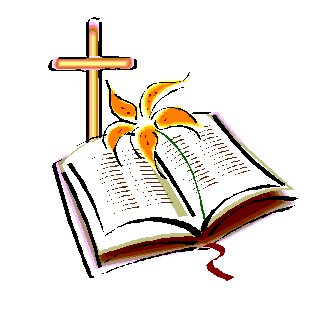 Today's world is filled with so much darkness; however, the Lord God said in the latter days darkness would cover the world. When the enemy comes in like a flood, the Lord God destroys the enemy and then sets us high above the enemy (Psalm 118:5). He touches our lives with his Light, Love, and Mighty Power. His might overtakes every situation and we, his children, are blessed because he loves us enough to never leave us or forsake us, in spite of ourselves and because sometimes we do not deserve to be saved.
As children of the Most High God, it is our responsibility to encourage and bless others with our testimonies. Everyone has a testimony! The Lord God says we have been born to testify to the world Jesus Christ is born and is the Savior of the World (Acts 4:20).
These testimonies are evidence of God's mighty power and love for his people. We thank you for sharing your testimony with us and know it will encourage others and increase people's faith. The Lord God is real…Halleluiah and Amen!
If God did it for someone else, he will do it for you too! God bless you and your family for taking the time to encourage others with your testimony.
Michael Ortega
Leader, Strike Force of Prayer
Join Us In Thankfulness For These Testimonies!
I suffered an auto accident when a drunk driver hit me one night taking my 2 small children to a church program. Immediately after the impact I saw, heard and felt that an angel was present with me in the car. The Lord spared my life. But I had a severe concussion,...
Unity
"Holy Father, each one that you have given me, keep them in Your name so that they will be united as one, even as we are one."
John 17:11
Unity
"I pray for them all to be joined together as one even as you and I, Father, are joined together as one. I pray for them to become one with us so that the world will recognize that you sent me."
John 17:21
Mentor
"I am giving you a new commandment, that you love one another. Just as I have loved you, so you too are to love one another. By this everyone will know that you are My disciples if you have love and unselfish concern for one another."
John 13:34-35
Mentor
"And the very words you gave to me to speak I have passed on to them. They have received your words and carry them in their hearts."
John 17:8
Engage
"Let us not grow weary or become discouraged in doing good, for at the proper time we will reap, if we do not give in. So then, while we [as individual believers] have the opportunity, let us do good to all people [not only being helpful, but also doing that which promotes their spiritual well-being], and especially [be a blessing] to those of the household of faith (born-again believers)."
Galatians 6:9-10
Engage
"And now I dedicate myself to them as a holy sacrifice so that they will live as fully dedicated to God and be made holy by your truth." 
John 17:19